The physicists of the world sure know how to probe nagging questions—from relativity to space-time; they have their hands in a number of pies.
But like the classical physicists of the past, who theorized, were disproved, theorized again, and were disproved again, they're never certain. They are not able to know what they propose as theories because they are not directly experienced with the phenomena they investigate – try as they might.
Science is certain and affixed, and so are the laws of nature—but nature itself is a wildly changing and shifting entity. We might think it's static and we might believe in its stationary disposition given the relative scale with which we see it, but it does change. Evidence for this comes from the recent and rapid shifting of the magnetic fields of Earth. According to scholars, the magnetic fields could do more than shift: they could in effect flip and in their wake destroy all our satellite technology.
For sure our non-classified scientists had not been expecting this, could not have predicted this, and yet we believe them when they claim that they're certain there are no aliens out there.
The Naughty Child: Quantum Physics
Among other things that the scientists don't know for sure is the trickiest of all Physics: the most ill-behaved, unpredictable, incomprehensible phenomenon that is Quantum Physics. And it's in an understanding of Quantum Physics that the key to unraveling the secrets of this universe remains. But this is based only upon what is known by non-classified scientists on Earth and that is inherently very limiting indeed.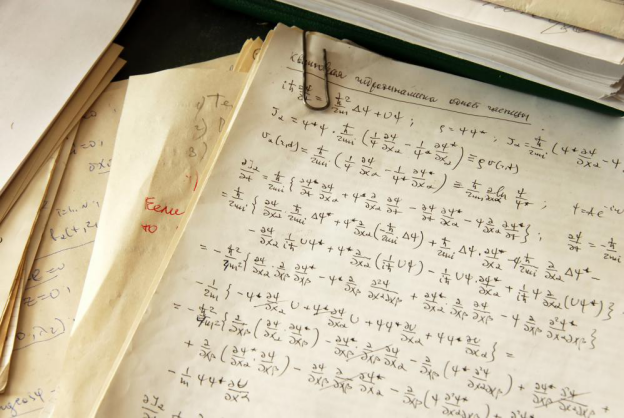 Subatomic particles in Quantum Physics hardly behave in the same manner as they do in classical Physics. They don't superimpose, they allow all possibilities to exist, and they're called subatomic baseballs. And here's the kicker: scientists are never good at home runs.
Quantum particles could exist at one place in one moment and another place at the next, seemingly at random. Since scientists can't tell where these particles are at any given moment, they have great difficulty in determining the concepts they follow.
Let's put this in simpler terms: think of yourself throwing a baseball over a field. It'll follow a parabolic path and soar through the air before coming to a halt. If you throw the same baseball in a pool of water, ripples will form and spread out, eventually doubling back when they hit the edge. Subatomic baseballs act like both: particles and waves—yes, just like light—, and we can never tell which is which.
Are these particles, are these waves, are they both or are they neither? Scientists propose calling them wavicles.
Quantum Theory
To put it very simply and very bluntly, quantum theory is concerned with behavior at the smallest scale possible. According to quantum theory, particles can exist in multiple places at the same time, can pass through solid hindrances—think Heisenberg's Uncertainty Principle to understand the fuss. A particle could be linked to another particle at the far end of a room, and they could mirror each others action, even influence it. This is what quantum entanglement is.
In 2017, Chinese scientists hit a record and achieved quantum entanglement between photons placed at a distance of 750 miles (1,200 kilometers). These were transmitted between the Earth and a satellite, and now scientists are eager to do more.
Quantum Entanglement and the Multiverse
Physicists believe, in light of quantum entanglement, that perhaps our universe is just one of many. Since the same particle can exist at multiple places at the same time and be linked to each other, and even influence each other, there's a very good possibility that our universe—the sum of many, many particles—has doppelgangers scattered throughout the multiverse. The distances of deep space and dark matter don't matter because there are others out there, and their fate is entangled with ours.Hidden truth, the actual origins of human life, and the actual vastly far more ancient history of Earth, our solar system, and the multi-dimensional universe are concerns very dear to direct experience-based hidden truth revealing researcher and author R. Scott Lemriel. He shares his direct experiences with uncovering what people on Earth were deliberately made to forget in his inter-dimensional doorway-opening books The Seres Agenda and The Emerald Doorway.